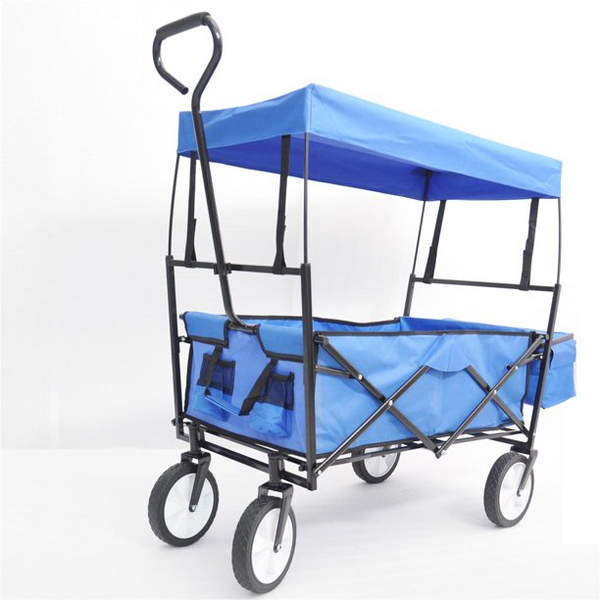 150bls Load Folding Beach Utility Wagon With Wheelsand Detachable Roof,Garden Shopping Cart, Blue
Out Of Stock
🎐Folding cart is strong and durable. With steel frame and 600D PVC fabric, it can support up to 150 pounds (about 68kg).
🎐The detachable roof provides a sun shade for your children or pets when riding in the car, protecting them from rain and harmful ultraviolet rays.
🎐This four-wheeled vehicle can pull-the front wheels can rotate 360 degrees. Let you easily bypass obstacles. Solid structure, adaptable terrain asphalt pavement, cement pavement, soil pavement and grassland pavement.
🎐This foldable cart is very portable and can be folded and stored in the trunk of your car, wardrobe or garage when not in use. When you need it, you can pull it out.
🎐Take your child to the park, go to the local farmer's market, work around the garden or courtyard, have dinner on weekends, go shopping, have a music festival or travel to the beach. It can be put in the trunk of your car to help you finish your tasks outdoors at any time.
Shipping Ways: We support worldwide shipping.

Shipping Dates: Delivery usually need 5-7 Business Days

Why Choose Us:

Confidence in Quality: More than decade years focus on improving our product quality, casting high quality by technology.

24 Hours Response: Providing a full range of professional service within 24 hours. Email us at service@tripletreebrands.com or you can call +1 (626)225-2908.

Practical & Fast Delivery: We have domestic warehouse in the US & Europe, it's easy to enjoy FREE shipping with your purchase.

Long-time warranty: We guarantee your purchase experience without risk here, items can be returned within 30 days, and we provide 1 year warranty.