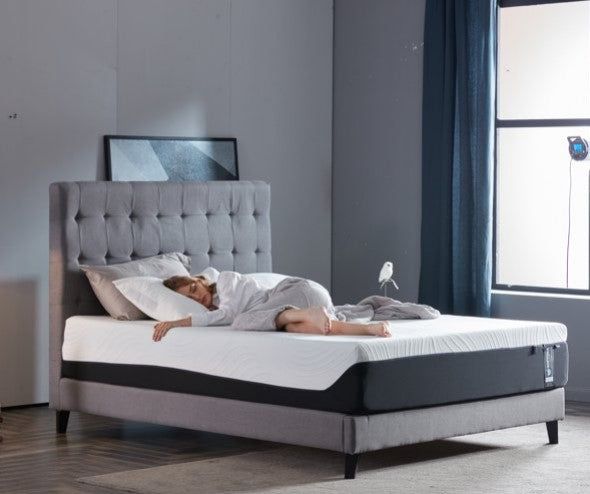 12'' King Size Memory Foam Mattress, 80''x76''x12''Low Motion Transfer, Hypoallergenic Odor Resistant, CertiPUR-US Certified Cooling Mattress Pad for Boys Girls Teens Adults Bed
Out Of Stock
✅ Motion Isolation: the memory foam mattress can help reduce motion transfer between those sharing a mattress for a peaceful and deep sleep.
✅ Any Sleep Position: the comfort Layer works in combination with the pressure-relieving Support Layer to adapt to each sleeper's unique body shape.
✅ Cooling and Breathable Mattress: comes with gel-infused memory foam top layer keeps you cool all night to reduce odors and maintain a constant temperature.
✅ zip off cover: premium hypoallergenic cover proven to increase oxygen delivery, breathable for your better overnight recovery and more all-day energy.
✅ After-sales: please open the mattress package within 72 hours of receipt and allow 48~72 hours for your new mattress to restore best.
Shipping Ways: We support worldwide shipping.

Shipping Dates: Delivery usually need 5-7 Business Days

Why Choose Us:

Confidence in Quality: More than decade years focus on improving our product quality, casting high quality by technology.

24 Hours Response: Providing a full range of professional service within 24 hours. Email us at service@tripletreebrands.com or you can call +1 (626)225-2908.

Practical & Fast Delivery: We have domestic warehouse in the US & Europe, it's easy to enjoy FREE shipping with your purchase.

Long-time warranty: We guarantee your purchase experience without risk here, items can be returned within 30 days, and we provide 1 year warranty.